November 08, 2013
NASCAR K&N West Client Partners with Bodybuilding.com
November 8th 2013 – It is being officially announced that Richard Childress Development Driver, Bobby Runyan Jr., in the NASCAR K&N West Series has officially partnered with supplement retailer giant Bodybuilding.com.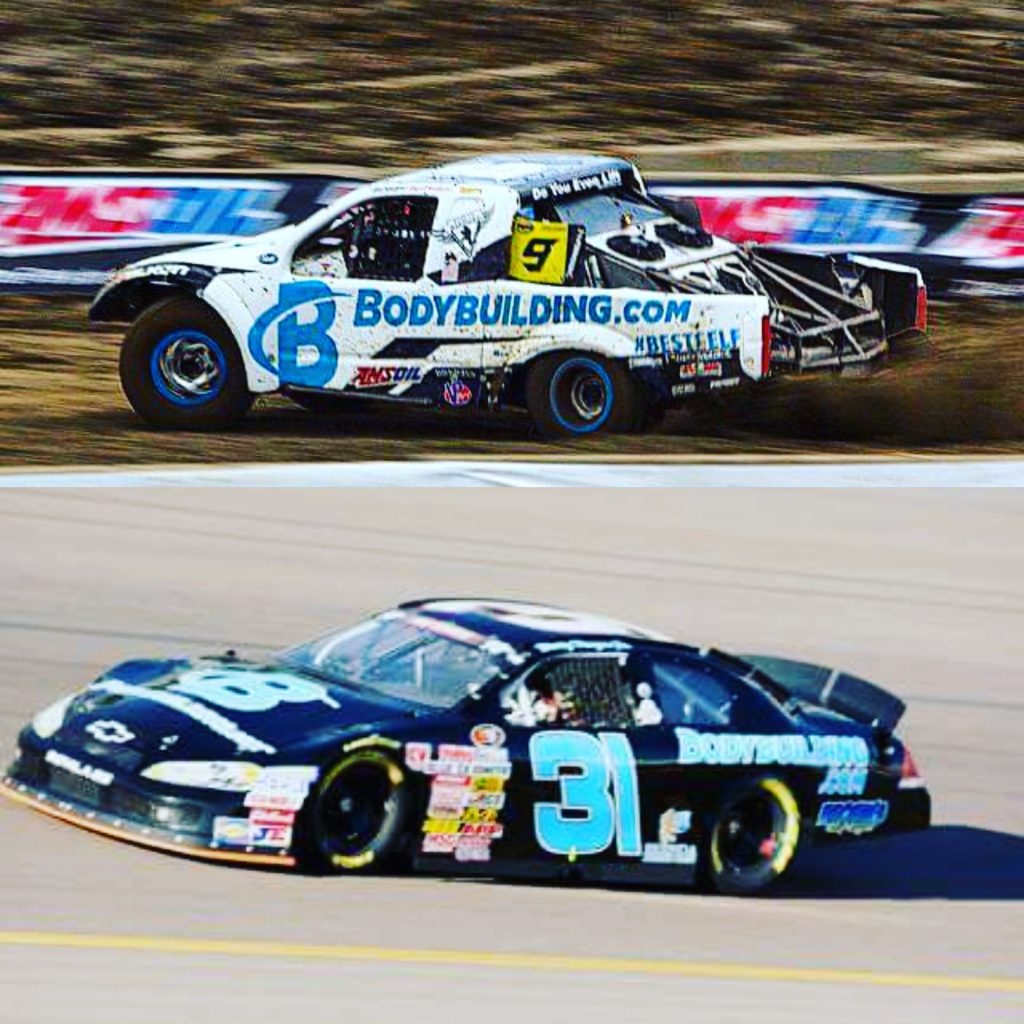 The partnership will see Bodybuilding.com take primary position with Bobby for the NASCAR Phoenix K&N West Series and will also see Bodybuilding.com as a primary sponsor with Bobby in his first season in the TORC Off-Road Racing Series competing in the ProLite class.
The 20 year old up and coming NASCAR driver and fitness competitor has competed in a number of NASCAR K&N West Series events throughout 2013 and is using the TORC Series to boost his driving profile and to better service his partners in their growth needs.
"Fitness for me is part of my lifestyle, it's an all-day everyday thing and staying in peak physical condition is an endless process. Bodybuilding.com has been a part of my life in multiple different ways, not only do I get my supplements from them, they also help educate on fitness and health in general and surround me with a great community of supporters. I'm very excited to partner with Bodybuilding.com and tell their story," said Runyan.
Overseen by his motorsports marketing agency, Drive Motorsports International, Runyan will also be exploring Global RallyCross and Lucas Oil Off Road Truck Series as potential additions to his future race plans.
Bodybuilding.com is the largest online sports nutrition company in the world, based in Boise, Idaho. Their goal from the beginning was to make this website the best source for bodybuilding information and interactivity on the Internet while at the same time providing the largest bodybuilding cyberstore for quick and easy shopping! Bodybuilding.com has everything a person needs to succeed in health and fitness. They Help their Visitors Reach Their Health, Fitness And Appearance Goals Through Information, Motivation, And Supplementation.
For more info please visit: Bodybuilding.com
Follow Bobby on Twitter: https://twitter.com/BobbyRunyanJr
Back To Top