Motorsports Marketing & Sponsorship.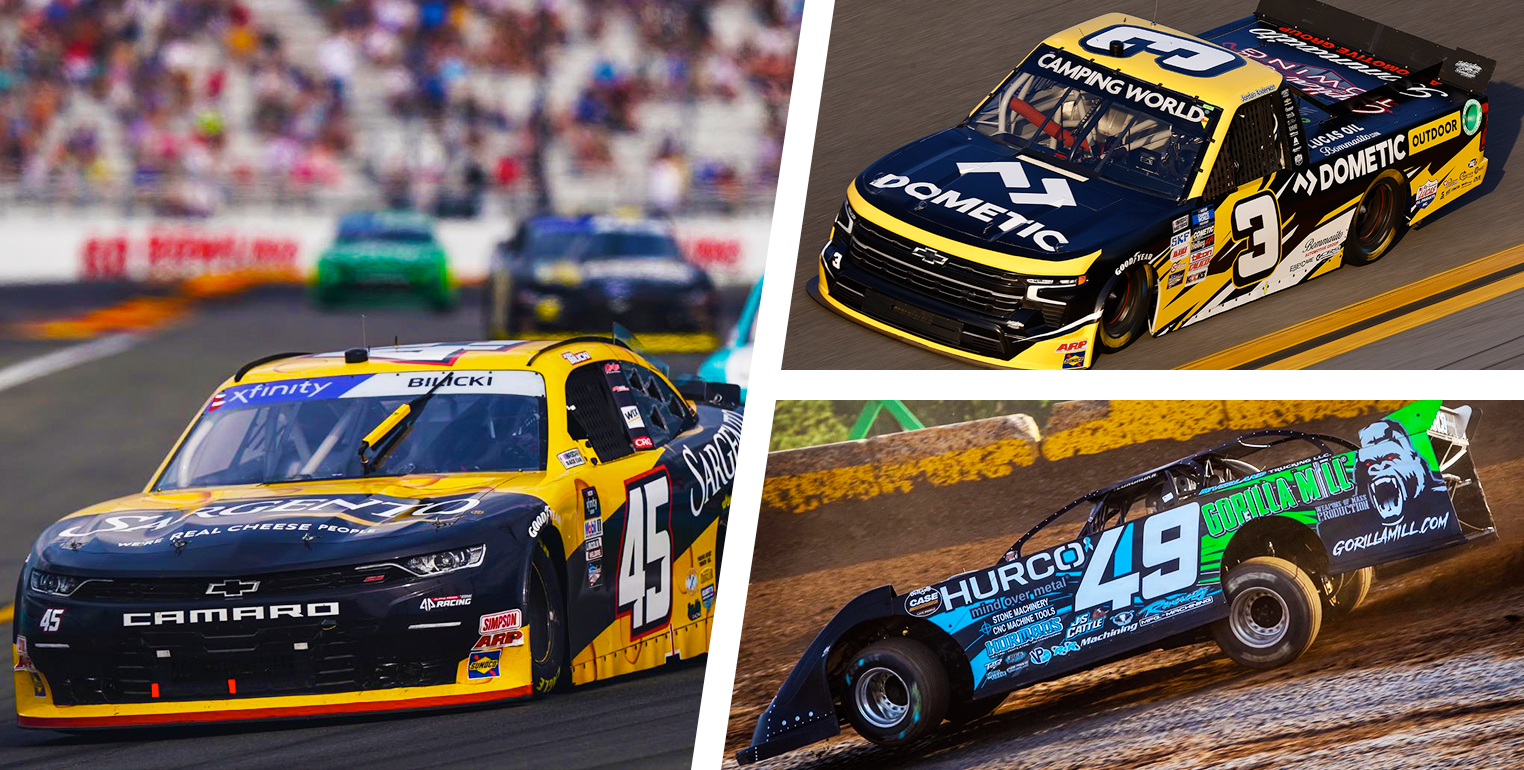 The world of professional motorsports sponsorship is full of potential and infinite possibilities. It seems overwhelming for some motorsports properties looking to make their mark in the industry. That's where we come in.
We're a niche motorsports marketing and sponsorship agency that pushes new boundaries and provides success across various motorsports marketing and sponsorship projects throughout North America for clients ranging from racing teams, race tracks, racing series, venues, corporate brands, and even video games.
Packaging sponsorship assets and leveraging the market to create meaningful partnerships and new revenue for our clients is what we do every day. At our core, we are passionate about developing meaningful and lasting sponsorship partnerships. Our sales executive team has over 20+ years of experience closing sponsorships, large and small.
Gone are the days of buying and selling hoods, quarter panels, and some tickets. Today's sponsorship is about developing unique and creative partnerships that drive brand value and generate maximum ROI and new B2B revenue. Navigating the professional world of racing and motorsports requires experienced insiders who work inside the industry, speak the language and pressure the status quo to challenge the idea of what is possible. We work closely with clients, guide them step-by-step, and innovate new sponsorship opportunities.
Our approach to motorsports marketing and sponsorship is a complex, value-driven process. We always analyze the constantly evolving consumer behavior, intelligence, and technology shifts. Offering a personalized approach, we simultaneously adapt to assist our clients in connecting with the right sponsors and sponsors with the right audiences.
At Drive Motorsports International, we get our most significant buzz from helping our clients grow with modern-day motorsports sponsorships and injecting new life into their teams while providing versatility, flexibility, and scalability. Some may say we're obsessed, and that's ok; this is all we do 24/7, 365.
Sponsorship Management
Sponsorship Sales
Strategic Consulting
B2B Development & Hospitality
Measurement & Valuations
Activation Support