Motorsports Marketing & Sponsorship.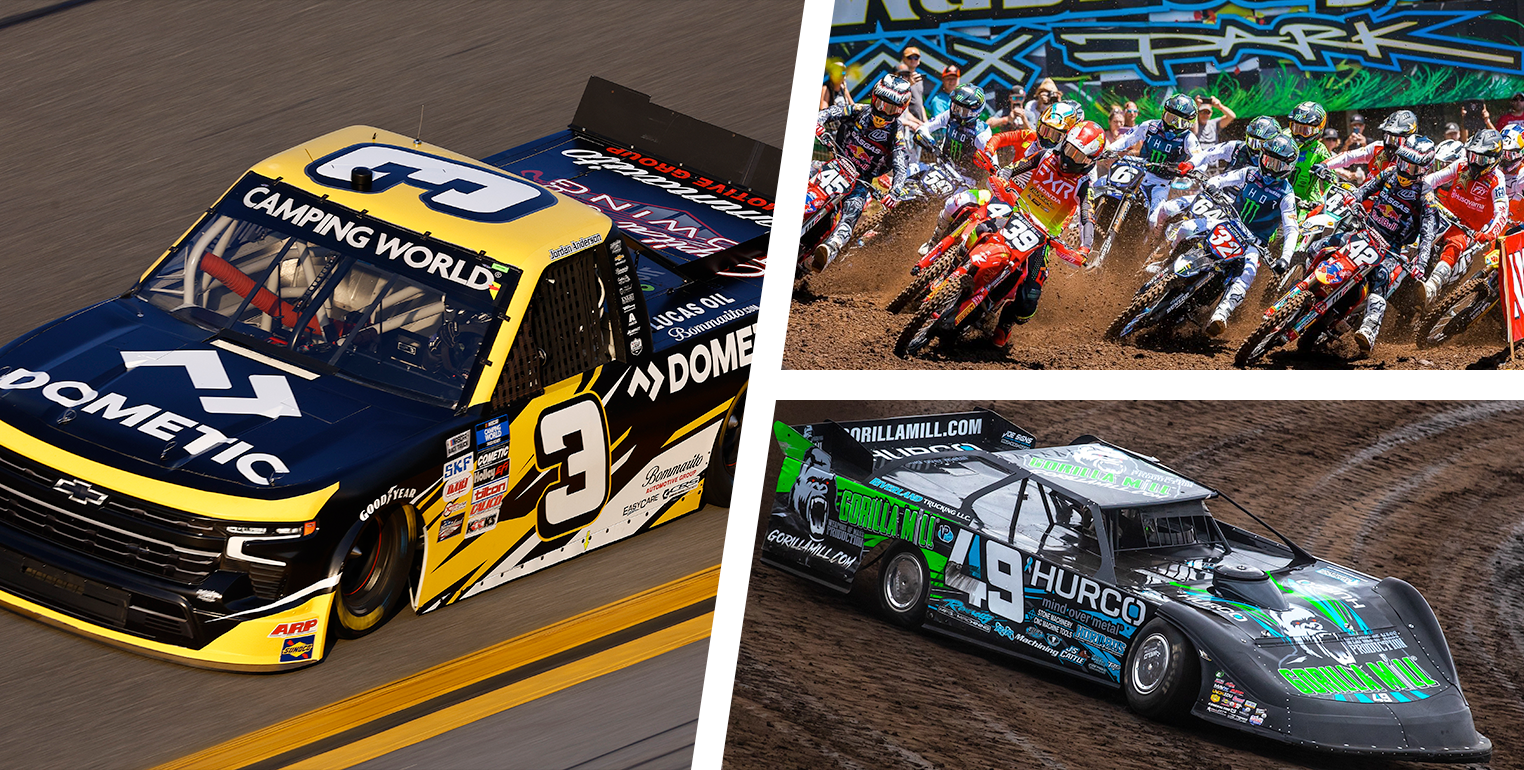 The world of professional motorsports marketing is full of potential and infinite possibilities. For some racing drivers, teams, and corporate brand sponsors who are looking to make their mark in the industry, it can all seem a little overwhelming at times. That's where we come in.
With the expertise to understand what drives value for modern-day sponsors that seek to grow and engage through racing, and to a more considerable extent, the fanbase, we work closely with our clients and guide them step-by-step and innovate new ROI opportunities. Our diverse staff of creative and analytical minds develops new-age motorsports marketing and sponsorship campaigns to capitalize on these opportunities thoroughly. With over a decade of experience in the industry, DMI is built on deep personal relationships with the most influential decision-makers in motorsports.
We're a full-service motorsports marketing and sponsorship agency that pushes new boundaries and provides success across a wide variety of unique motorsports marketing projects worldwide. We're a small but passionate team relentlessly committed to helping our clients force fate and push forward to make their next right move. Navigating the professional world of racing and motorsports requires experienced insiders who work inside the industry, speak the language and pressure the status quo to challenge the idea of what is possible.
At Drive Motorsports International, we get our biggest buzz from helping businesses, and brands grow through motorsports marketing and injecting new life into our clients' objectives while providing versatility, flexibility, and scalability. Some may say we're obsessed, and that's ok; after all, this is all we do 24/7, 365.
Success does not come without teamwork. Both on and off track, we ensure our clients have the best team surrounding them to develop and enable them to achieve their true potential.
Sponsorship Management
Sponsorship Activation
Corporate Brand Consulting
B2B & B2C Development
Creative Development
Measurement & Analytics
Event & Experiential
Digital Media & Video Production
VIP Entertainment & Hospitality
Driver Management & Consultation